What are we learning:

Writers/Photographers: will demonstrate their understanding of how content drives design by using layouts made by the design team using InDesign, and through collaborating with their partners, choose from the design packages and rely on the supports of their group leaders for clarity. The work goal will be that by the end of class they will have begun filling in their layouts based solely on the decision of CONTENT drives DESIGN.

Why are we learning:

You tell me...

How are we demonstrating learning:

Writers/Photographers:

Read over the lesson objectives today and create goals with team based on the lesson.
Begin choosing layouts that meet your content needs. Clues: Have minimal photos? Choose one that has lesson photo options. Have a major story? Choose a main package. Confused: talk to Mircia or Ashley or Zhane.

Shortcuts for InDesign (incase you get confused by logistics of the inDeisgn):

Leaders:

Support day. Focus on supporting photographers and writers as they begin inserting their stories into InDesign.
MIRCIA: please remind the class WHERE To find the designs.
Powered by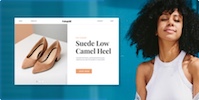 Create your own unique website with customizable templates.