Announcements:

J-Day money is due. $10 to reserve your spot. Another $10 on Thursday. Bus leaves at 7am.
All spreads were due Sunday night to receive full credit. Missing your work? You will be assigned a expert to support you to meet your milestones.

What:

This week's focus involves documenting homecoming week and learning how to use quotes to write your body copy, and captions. As a class, writers and photographers will be assigned particular stories by Kris and Pamela, and writers will work with O'Ryan on the structure of body copy and captions...all supported through quotes.

Why:

​

Working individually and in teams, all students will be able to design and present a solution to a problem or challenge by creating a plan, managing their time to meet milestones, and efficiently using tools and technology appropriate for their course.

How:

Get Started with Typing test (3 mins) Mondays

:

http://www.typingtest.com/Leadership Team/Writers/Photographers

The leadership team (Ashley/Kris/Pamela/Evie) will assign students to Homecoming week, game and dance. (7 mins)
Writers will work with O'Ryan on ACE-IT and Caption structure in order to improve the writing. (remaining class time)
Design team: scroll down...(entire class period)

Need help writers: here are some sentence starters:

"One may not notice the constant traveling crowd of "groupies" at the boys' soccers games but one can definitely hear them. In fact they are the loudest section at the games, and predominately female. When asked who their favorite player is and why, senior Ashley Walden exclaims, "________."
Feel like you need a hug or some encouragement? The place to get this support is at GSA. This particular year, the Gay Straight Alliance club has tripled in attendance. Why you ask? Support. From the moment we walked in to interview the club, we were surrounded with support.

Structure to writing body copy:

Assertion: Leading sentence, that is catchy and inviting to the reader.
Context: General information such as dates, where the event is taking place, who is there, etc. Tie back to opening sentence. Give additional information.
Evidence: Quote from kid.
Interpret: Supporting info.
Tieback: Close it up by linking back to the opening.

​

​Design team: (Ashley)

Mircia/Caleb/Alec:focus on creating templates for the book. Deadline tomorrow.
Lincoln: get me the best vendor and sizing (read your emails) by today.
Isabell: Lanyard (send me an email or some information on how we can order these) by today.
Powered by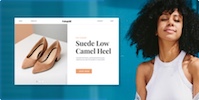 Create your own unique website with customizable templates.