What:

All students will discuss and discover, over the next two days, what themes can work and run throughout a yearbook. They will learn how themes must be relevant to the school year and what stories can tie into them.

Why:

Theme is the goal...it is the common thread that provides consistency and excitement, all within one book. You need to understand this...otherwise it makes putting this together rather uncomfortable. :)

How:

1.Day one: Quick game over leadership positions to gain greater understanding of the roles.

2. Five groups lead by Mircia, Mariah, Kaylin, Keeshawn, and Pamela.

-Discussion around theme:

​

List descriptions of your school. How would people from another school describe your campus and student body?

What impact does your school have on the community?

In what ways is the community involved in your school?

What outside influences impact your school? Consider such things as technology, pop culture and social economic situations.

In what ways does the school location have an impact?

Use a variety of current magazines to gather phrases that catch students' attention and might be modified into a possible theme statement.

​​
Powered by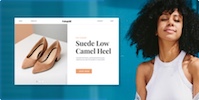 Create your own unique website with customizable templates.