What:

All students will learn the art of interviewing, being given key questions to lead any conversation in the direction that pulls the most information needed, by practicing on one another and sharing out. Students will also be tested on their knowledge on the short cuts for InDesign.

Why:

Interviewing makes or breaks a story. If you do not ask the correct questions, the interviewer will shut you down. Learn the key strategies for improving your interviewing skills...This will also help you in your dating life!

How:

After reviewing some solid questions, students will practice on each other and create a one page spread in InDesign on a story that they have acquired through their interviewee. Use the InDesign template from the previous class titled Practice Pages.
Students will submit this completed file into the google drive folder before Tuesday's class. (click on button to access the folder).

Key tips:
1. Know your subject. Their title, role, responsibilities...
2. Come in with a plan: what do you want to achieve from this?
3. Write questions ahead of time but prioritize on when to use them during the interview.
4. Don't be afraid to ask the tough questions.
5. Don't be afraid of silence. Wait for the pause.
6. Rephrase what they say to get greater clarity.
7. Play dumb...ask them to explain something because you don't get it.
8. Record the interview...and keep the mic running even afterwards.

​Presentation to help you interview better:

Upcoming events:

Monday, 9/11: HUGE community day at GW. WE will be out and about interviewing and photographing.

​


Powered by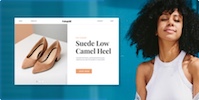 Create your own unique website with customizable templates.