What:

The staff will be introduced to how they can customize their spreads to fit the content they have with their partners.

Why:

In order to have students have a clear understanding of what their options are when they have stories that are going to be on the same spread as someone else's story.

How:

1) Teams will meet together in the first five minutes to come up with their

goal

for the day.

2) Mircia will introduce the class to the "menu" of spreads that are available to them.

3) If that finishes early then, Pamela and Kris will introduce the ladder to the class and show them how it works for when they need to work on spreads with each other.

4) The rest of the design team will continue to work on their assignments.
Powered by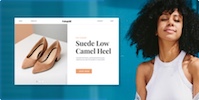 Create your own unique website with customizable templates.