What are you learning this week:

A variety of different skill for this class.

Why are you learning this:

To be able to achieve our goals.

How are you demonstrating this:

Tuesday

:

- Typing Test ( 5 mins)

-As an entire staff, find four new people, ask them a question from the

Inclusionary

list,

photograph

, claim your grade, and post by today. 10 pts.

Thursday

:

-10 mins. warmup: Spelling Quiz "Can you correctly spell the 12 most commonly misspelled words?" Click

Here

.

-Kris introduce the stories for this month and students will begin working on these.

Friday

:

- Friday brainstorm with the whole class; we will all brainstorm story ideas for the next couple of months, what do you want to do?
Powered by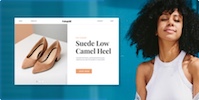 Create your own unique website with customizable templates.