What:

We are reviewing all of the stories placed into InDesign layouts today, with a partner, checking for spelling, punctuation errors, pixelated photos, and folio. Once approved by a partner, you can send to O'Ryan for grading.

Why:

This is the last major project, and the goal is to have this ready and published online before our boooks arrive next week.

How:

Monday:
Everyone is assigned a partner for review
Use this Check list:
-main photo supports the headline
​-sub-headline provides additional support to headline
-spelling?
-punctuation correct?
​-folio contains the writers name
-folio contains a joke
-folio contains the date range of the event
​-all sub stories are filled in
​-captions are written for each photo, with student names and grades
​-photos have a number next to all of them.

1) Every one will pull up their work, so we can see what's all done, and what not is done.
2) Discuss if you think that it will be able to be done by the end of the day or not.
3) Leadership team will discuss what stories are allowed to be cut from the supplement.
Powered by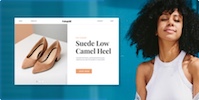 Create your own unique website with customizable templates.