What:

This will be the last independent work day, so go get the interviews you need for your story, you won't have time tomorrow.

Why:

Tomorrow you will be introduced to new stories, so we need to get comfortable with working in specific time periods.

How:

1) Photographers/ writes; go take the interview and photos of what you need today

2) Pamela and Kris meet and look through all sports schedules and the school calendar and decide who is assigned to what. Begin creating folders on Google Drive for Oct., Nov., Dec.,...etc. Staff will need to put their information here in individual folders. Begin the creation of the ladder.

3) Oct. 10 is deadline for J-Day money

Announcements:

Homecoming Photographers: 2 required. The ones with the highest attendance can go.
Dryden: work with O'Ryan on senior pictures and working with Mary Lane.
Powered by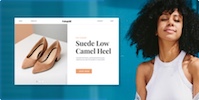 Create your own unique website with customizable templates.