What are we learning:
​All students will be part of editing the spring supplement and determining, as a team, whether the supplement is print ready, by the end of class today. Secondly, all members in the class will market the book through various social media accounts, determined by your leaders, for the purpose of elevating our sales. Students will discover how social media, as a free source of advertising, can contribute to boosting a company's revenue.

Why are we doing this:
​Editing: valuable tool that you will use in future life. How do you know when something is ready to be sent for others to read? You proofread multiple, multiple times.
​Marketing: selling a product, a project, a resource to others for the purpose of payment. How do you promote an event? You market it. You will use this skill in your future life at whatever job you will work at...challenge me...give me one job you do not have to market yourself!


How are we demonstrating mastery of learning?

​As a team, each one will review the spring supplement on O'Ryan's computer, determining whether a story is ready for print. Refer to

check list

on the previous blog post to make sure you included all components on your story.

​Marketing: each member of the team will send messages to at least four friends advertising pages in the book.

Check in:

I need to know about these

stories

. Whatever is in red is currently missing in the grade book.

​
Powered by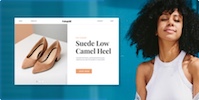 Create your own unique website with customizable templates.