What:

All students will learn by the end of class through an activity that helps them determine which stories are worth pursuing and how to recognize when a story isn't going anywhere.

Why:

We need to know how to turn up a story or when to let go of one...lets keep our writing powerful and worth reading.

How:

Sawyer, our copy editor, along with former copy editor Shaunice Burley, will lead students in an activity determining edgy/exiciting and wholesome/familiar.

1. While they are setting up: grab a computer, take a typing test, choose "Rules of Baseball", afterwards write down your time and give to O'Ryan.

Typing Test: ​/

www.typingtest.com/


2. Get into groups assigned by Sawyer.

3.

Don't forget that your one page spread is due at the beginning of class on Tuesday!!
Powered by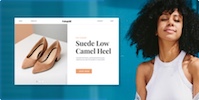 Create your own unique website with customizable templates.