What we are learning this week:

Motivation is our central goal for the week. When it gets difficult, do you naturally give up? Well, here is a quote for our learning goal.

As a team, we will discuss the ways that motivate us to overcome difficult challenges for the purpose of excelling through our obstacles and challenges we are facing this week. By the end of the week, we will have met our milestones due to our common agreements and celebrate our success.

Why we are doing this:

In order to know what we need and how to complete our goals on time.

How:

-Monday: Group Activity

- Weekly

typing test

- Class meeting; what do you need form us to complete your goals? (fill

Google Form

)

- Assign new stories:

1.

Olympics

(17 yr old Red Gerard from Silverthorne, CO wins Gold)

2. Scholastic winners from GW. Ashley Walden, Elliot Andersen, and Lily Prestien.

3. Upcoming IB Art Show and IB Theatre Night. March 22.

________________________________

Tuesday: Logistics

- Meet as a class and discuss the logistics for deadlines and the final submission deadline for the book

- What do we need? How will we accomplish these goals?

- Finish working on the spreads assigned

__________________________________

Thursday: Deadline day. Here is your 2nd chance to improve your grades.

1. (5-7 mins)

Quiz

on headline line writing.

2. (40 mins) Finalize your stories from last week within InDesign, save as jpg. and upload into eDesign for a final grade. This is your

last

chance because we are moving on.

3.

Design team

: fix the original templates and make sure no element is cut off. Fix within

30 mins. Resources to support staff for uploading:

-Upload your final Indesign document

here

-Upload the jpgs of your document onto the

website

-Login information is found

here

- Reminder on how to upload onto website

here

3. (20 mins)

Class meeting

for moving on.

- Kris Toney will fill you in on upcoming Club Photo-shoot March 1.

- Ashley: introduce new stories (Florida, Annie the Musical?,) and seek out ideas from staff. Write them down and assign staff.

- Reflection on meeting our milestone. Share out.

________________________________________

​

Friday: Check in Day with team Leaders

- (10 mins)

Team leaders

: meet with your team and establish new goals. Write what you are learning, how, and why you are learning this

here

. (Yes, this is a grade)

-(5 mins)

Ashley

: create learning goals for next week and post to website. Establish next deadline and communicate this to the staff, post online.

-

Deadline for Mircia

: Cover uploaded into eDesign

by end of class

. Approval by Ashley.

-

Staff

: begin working on new stories for our next deadline and by the end of class, establish one new lead and make contact: email, text, etc. Show evidence to team leader.
Powered by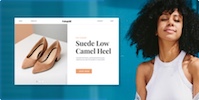 Create your own unique website with customizable templates.