What:

This week we are working on our new stories and meeting our new deadline of March 1st.

Why:

In order to meet the overall deadline of March 15th for our turn in date.

How:

Thursday:

1.

Typing test

(10:40am - 10:50am)

2. Get to work on your stories! (10:50am - 12:05pm)

- You should have

AT LEAST

2 new interviews for you story (any one who is in the event, who organized it, who participated in it, etc. and some pictures (did the event already happen? the person that you interviewed) by the end of class

3. Show your team leader proof that you have gotten 2 new people and some pictures (can be the interviewee's picture) (12:05pm - 12:15pm)

​ Friday:

1. Work on your stories (45 minutes)

2. Check in with your team leader and show them what you've gotten today (10 minutes)

-Should have at least one new fact, person, etc. for you story

Extra Information:

Our club photo shoot is Thursday March 1st from 10:40am until 12:40pm. The information can be found

here

and if you have any other questions please ask Kris.

Don't forget that you are required to showup and participate and help.
Powered by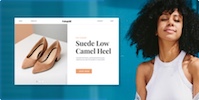 Create your own unique website with customizable templates.