What:

Learn how to accomplish our goals and in a manner of quickly and efficiently.

Why:

To learn how to manage our time and accomplish goals.

How:

Monday:

1. Mr. C will tell you what you have to do for the rest of the book

Tuesday:

1. Finish what Mr. C told you to do yesterday

2. See if anyone needs help with anything

3. WE ARE FINISHING THE BOOK TODAY

Thursday:

1. Talk about if we were successful this time

- Why? What happened?

Add your comments/thoughts to this Padlet for points.
Then we will reflect/discuss on what's been shared.
Submit your name for leadership positions for Spring Supplement for following positions to Ashley via email/text by class tomorrow:

Managing Editors: In charge of making the layout of the book and seeing what's happening and what we should cover
Buisness Editor: In charge of the numbers, find out how many people have bought the book and how much money we have
Photo Editor: In charge of choosing what pictures are the best and editing them in light room and photoshop
Copy Editor: In charge of reviewing and editing the writing of everybody's work; make sure that there are captions and proper grammar in the writing

* Better Explanations

here

_ If positions are not filled we will have to assign people to positions

* Even past leaders are encouraged to apply.

NEW PROJECT. NEW DAY. NEW POSSIBILITIES. NEW OPPORTUNITIES.

2. Begin talking about our next steps and what we're going to start doing

Friday:

1. Begin working on what we discussed on Thursday

2. Team Leads to be selected.

3. Brainstorm ideas for effective team participation/productivity accomplishment tactics using

Padlet

.

4. Team Leads meet and discuss planning for Spring Supplement.
Powered by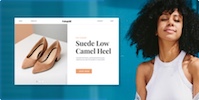 Create your own unique website with customizable templates.