What:

We will learn how to start our spring supplement by adapting to our new leadership team.

Why:

In order to learn how to adapt to new situations and learn how to quickly and efficiently begin on a new project.

How:

Monday:

1. Ashley and Andy will meet and discuss how to figure out how to learn what events are happening and show Nissi, Simone and Kaba what they need to do

2. Niss, Kaba and Simone meet with your teams and let them know what you expect from them this semester

- have them write down what they're going to do during this project to help this class and project be successful

3. Leadership team meet to see how the new assigning system is going to work

Tuesday:

1. Nissi, Simone and Kaba assign people to their new stories and introduce the new assigning process

2. Begin working on your new stories

​Link for stories

here

Thursday:

Ashley will not be here today, so Andy will be running things today!

1. Andy will introduce things that we could be doing before our event actually occurs

- A short list of ideas of what you can be doing

here

2. Students will write on our

padlet

what they will be doing in order to prepare for their spreads

3. Start working on your assignments; team leader check in in the last ten minutes of class

- Nissi, Simone, Kaba, Mircia and Andy discuss which team they believe worked hardest this week

HAPPY "FRIDAY"!
Powered by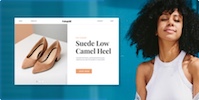 Create your own unique website with customizable templates.