What are we learning this week:

All students are focused on meeting a milestone as a team this Friday: mastering interviewing new people for the inclusionary device, turning all finished pages into .jpgs, proofed by leadership, and placed on HJeDesign. What is HJeDesign? Our publishing company website for our yearbook.

How are we doing this:

Monday

:

- Typing Test Warm up.

www.typingtest.com/

(5 mins)

-

Leadership team

will meet and set the goals for the next two weeks. What do you want to accomplish and learn by the end of two weeks? Come up with a plan for your teams, individuals, and whole community. (rest of period: Pamela/Kris/Mircia/Zhane/Evie)

-

Staff

will answer Padlet. (15 mins)

-

Staff

will find three people, ask them one of the questions from list for the inclusionary device. Questions are located:

here

. Put your answers and your name credit

here

. Take two photos of them: headshot and full body. Upload photo

here

. This is a grade for the day, worth 10 pts.

​

Tuesday

: In order to meet milestones as a team, we need to change the way we view challenges. As a team, we will participate in a

Growth Mindset Activity

.

​Thursday

:

- Goal: Through a kahoot game, leadership and staff will learn how to recognize punctuation,

homophones

, and grammar errors and take this into their own writing, stopping before making mistakes.

- Form teams of 3-4. Click

here

for game. 30 mins.

- Afterwards:

- For the next two days, the leadership team along with Dryden & Kaylin, will proof read all names written on the senior pictures master layout, the teacher names typed out on HjeDesign, and baby dedications.

- O'Ryan will teach all staff how to use HJeDesign and how to convert InDesign docs to .jpgs. Login in Information is

here

. Go to hjedesign.com. Login and follow along.

​

Friday

:

-leadership will continue proof reading senior picture names, teacher names, and baby dedication pages.

- staff will upload their pages to HJeDesign, using the ladder for guidance. Upload all pages you were part of with your team, worth 10 pts.
Powered by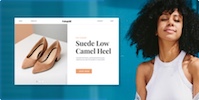 Create your own unique website with customizable templates.