After Rodney's presentation, the following items need to be completed:

1. Put in inserts into books in Vigil's office...between pages 142-143.

Cassidy, Shaunice, Selena, Mircia, and Mireya


​

2. Go to Library and find the 1982 Yearbook. You need to find a group of seniors: Yvonne Pickferd or Alfred; Larry or Terry Butts. If you do find them, bring it down here to photocopy those pages.

Jennifer, Rodney, and Lex

3. Insert Baseball pictures, Sarah Wiener's baby picture and the speech and debate photo into the spring supplement. Supplement is located in the drive.

Amey, Ashley, Sawyer, and Julie

4.

Create announcement online about inserts:
"Picked up your yearbook already? You are missing a valuable page. Come visit the treasurer's office to pick up your insert."
Go to staff section of the gwhs.dpsk12.org website. Click on Announcements for websites and newsletter. Put in my email: eoryan@dpsk12.net.


Before submitting, show me the announcement.
Take a picture of the insert in a clever way and add that to the announcement.
Danika and Mariah

All groups will present theme presentations over the next two days, and be graded by their peers.

Here is your criteria for grading and presenting:

1. Theme is relevant to our upcoming year and memorable.

2. Students

will have a color scheme, and font packages: headline, sub-headline, body copy and captions.

4. They will have this all compiled together to create the visual theme.

5. They will have a mock cover.

ScheduleMonday

:

Elephants: Kaleb, Mariah, Danika, & Julie

AAKS: Lex, Kaylin, & Shaunice

Mix-Chicks: Cassidy & Janessa

Tuesday

:

Rodney's Kool-cid: Rodney & Louie

JMS: Selena, Mireya & Jennifer

A&M: Ashley & Mircia

Final project:
*in addition to selling four books per students to avoid a final test, here is your final assignment for the year.

1. Theme development including font, color scheme, and cover/theme page design. All students will begin researching themes for next year for the purpose of early planning. The earlier we plan the easier it is to move forward at the start of next year.
2. Students will partner up with three people.
3. They will research themes, colors, and fonts.
4. They will compile all of these together to create the visual theme.
5. They will create a mock cover.
6. Students will submit to the class in two weeks for final critique. May 22-23.

*Yearbook Awards night. What dates from May 22-26 work for you?
Powered by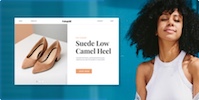 Create your own unique website with customizable templates.