What are we doing:

By the end of class, all students will have met their classmates, gone over the parts to the class, and discovered the leadership opportunities available.

Why are we doing this: Class goal: Working individually and in teams, all students will be able to design and present a solution to a problem or challenge by creating a plan, managing their time to meet milestones, and efficiently using tools and technology appropriate for their course.

​

Keeping with our goal: Meeting your teammates will help you develop greater bonds of trust and communication. No more stranger danger. Secondly, you need to understand thoroughly all the different parts of the yearbook to create a plan. It's not just a bunch of pictures. And lastly, this team needs to be run by several people, who have specific talents...I bet you have some. :)

How are we doing this: 1. Yoga warm up (5 mins)
2. Review of Exit Ticket, team goal, and comments made (5 mins)
2. Group activity (8-10 mins)

​3. Unpack the curriculum. The book is made up of many parts. Review the comments from the All Colorado Critique of our book (file is at the top of the screen). (20 mins)

Student leaders: Read over the critique and comments with your group. Discuss the following items and come up with a plan based on three criteria.

​Adopt: things we did well and want to continue pursuing.
Adapt: things we did well but need to improve.
Abandon: what should we not be doing.

Groups:

​Theme Focus (Ashley)

Coverage (Mariah and Kaylin)

Reporting (Sawyer)

Photography (Evie)

Design (Mircia)

4. Present to the group (15 mins)

5. Ashley will present the positions/descriptions available for the book.

6. O'Ryan will go over the class website and syllabus.

7. Graphic organizer visual of yearbook.

​

​Exit ticket and Homework for this weekend: See below.
Powered by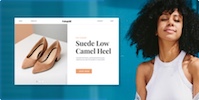 Create your own unique website with customizable templates.