Your final is a demonstration of our student learning objective.

Working individually and in teams, all students will be able to design and present a solution to a problem or challenge by creating a plan, managing their time to meet milestones, and efficiently using tools and technology appropriate for their course.

How you will demonstrate:

1. Pick

one topic

from the board, put your name by it to claim it.

2. Use this

template

from InDesign and fill in the template, demonstrating a summary of the topic. You are allowed to modify the headline package but not the photo layout.

3. To receive 100% on this,

points will be given for:

-supporting main photo and headline (15 pts)

-

creative

headline (15 pts)

-

creative

sub-headline (10 pts)

-supporting photos (5 pts)

-captions for photos (10 pts)

-sub stories to support the topic (15 pts)

-dates in folio (5 pts)

-a joke to support the topic (5 pts)

-body copy that includes quotes or summarizes the event. (10 pts)

-save

as a jpg and save to google folder "final for yearbook" as a

demonstration of final learning. Don't forget to type in your name into the Padlet. (10 pts....but if you don't do this step, you won't get any points...)

You have 90 mins. to complete all of this.
Powered by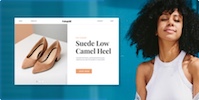 Create your own unique website with customizable templates.