What:

This week we will learn how to work hard while dealing with the stress and figuring out ways how to deal with missing our deadline.

Why:

To learn how to manage our time better and learn how to deal with not meeting a huge deadline.

How:

Monday:
1. Class meeting (15 minutes)
-Receive our check lists
- Come up with a game plan
- Discuss why we didn't meet our deadline; what happened?
2. Get started on our checklists (30 minutes)
- Zhane help the staff with this
- Kaylin meet with Ashley to package baby dedications (15 minutes)
- Caleb meet with Ashley to discuss the index and club pictures (5 minutes)
- Kris keep working on sports pictures
-Design team work with Zhane to work with the staff; help with design issues on our website
-Simone, Lincoln and Ashley will meet to talk about basketball spreads (5 minutes)
THIS CHECKLIST MUST BE DONE BY THE END OF CLASS
Tuesday:
1. There is testing today, but you should still be workin on getting the content that you need for your spread

Wednesday:
1. Everyone will come in for our after school workday and keep working on getting the content put into their spreads and editing and uploading

Thursday:
1. Before school workday
-This is an EXTRA 90 minutes that is CRUCIAL to getting everything FINISHED
2. Second checklist MUST BE DONE BY THE END OF CLASS
3. After school workday we will finalize everything and submit our book

Friday:
1. Discuss if we met our second deadline goal or not
- Why were we successful/ why were we not successful?
Powered by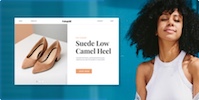 Create your own unique website with customizable templates.