What:

Students will critique and justify the stories written of their peers, and by the end of class determine those stories that are egdy/new and those that are examples of familiar/wholesome.

Why:

Our writing needs to be focused on stories that are exciting, edgy, provides a fresh perspective of the subject for our audience, and is visually supported through photos...if we can't do this, then what are we doing?

How:

Students will get into groups and read/go over each spread. To lead the conversation, students will focus on the

following topics

:

How did the writer deliver an interesting story about the subject?

In what examples did they support this narrative visually?

What new ways can the writer improve their story and improve as a photographer?
Powered by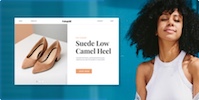 Create your own unique website with customizable templates.