What:

Writers and photographers will meet with their group leaders (Evie and Zhane) to organize their materials via google drive, for the purpose of having all materials ready by Friday when we start to put elements into their InDesign spreads.

Why:

To make sure that all the materials that are needed are where we need them to be in order to be successful when putting out information into our spreads.

How:

1)

First 5 mins.

Teams will meet with each other and set their

goal for the day.
​

2) O'Ryan talks to class.

(5 mins)

3)Class breaks up into small groups.

-Pamela and Kris will meet with each other and create a rough draft of what out ladder is going to look like in order,

by the end of class

, to have a plan for the staff on where to put their things which will occur

Friday

.

-Evie and Zhane will meet with their groups and go through their materials and have everything set up in the proper folders so that their teams have a smooth transition when putting their materials into Indesign.

- Ashley and Mircia will meet and create the visuals of how to set up the spreads and give a clear understanding of all their options.

-The rest of the design team will have new assignments introduced to them that they can begin working on.
Powered by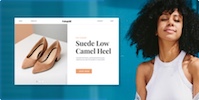 Create your own unique website with customizable templates.