What we are learning this week:

We have identified as a team our new stories, and this week is focused on the finalizing each one. Finalizing means supporting teammates through a series of checks and looking at a rubric, to identify missing or successful parts to each story, what next steps need to occur (more interviews, edits, or photos), and how to utilize InDesign and HjEdesign to our fullest potential.

Why we are doing this:

Without each other, we will be less successful to identify misspellings, photos that are fuzzy, or even misspelled names. Let's catch our mistakes before our customers do.

How:

Monday:

Choose Indesign documents to begin working on in order to meet a deadline of being complete by the END OF CLASS TUESDAY
If you finish, have Ashley or Ms. O'Ryan come and finalize it

Tuesday:

Work day on completing our Indesign documents

​Design team; please help explain how to input their content

DUE AT END OF CLASS TODAY

If you finish have Ashley or Ms. O'Ryan come and finalize it

Thursday:

5 mins. Quiz
20 mins. Direct Instruction: learn how to save your InDesign spreads into Jpgs so you can upload them into the Publishers Website. Please take notes, and follow along with O'Ryan. Class demo here.
Work time: 30-40 mins. Go back and finish editing your pages. Save as a jpg and upload to our shared folder: website

Friday:

As a class we're going to review all the content we have and what we need to get.

Critique time 30 mins. We need to find the mistakes before our customers do. ​ Do the captions include quotes from students, their full name, and grades? If not, what do they need to do?

Find a partner, open up your pages in InDesign, grab a rubric and follow these three questions:
Does the main photo support the Headline? If not, pick a better photo or change your headline.
Is there an inclusionary device on the page? If not, how can they find this? Talk to Dylan about inclusionary...he has been working exclusively on this.

Fix and change. 20 mins.

Take those mistakes and fix.
When finished, Upload final design to folder.
Save as a jpg and place on hjeDesign.

O'Ryan's typing test as of 2.5.18...Beat this score and
​she buys you lunch.
Powered by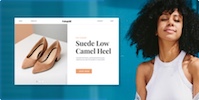 Create your own unique website with customizable templates.